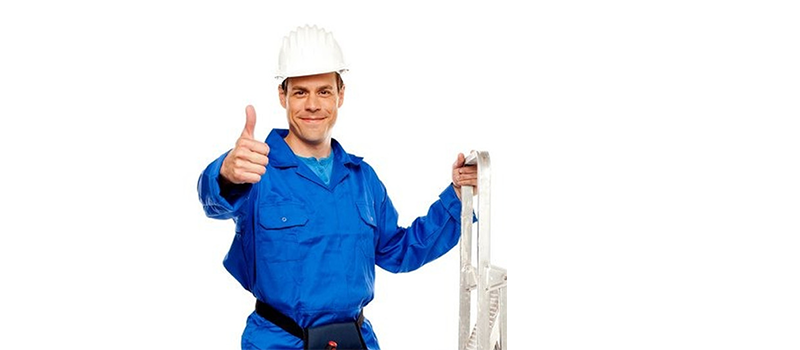 You are a skilled tradesman who knows his job well and have a work history to anticipate and be ready for challenges even before they come. Despite the competence and experience you boast, do you think what you are doing can be described as one of the best skilled tradesman's jobs?
Great if it can, you should be an example for your peers to follow. There is no reason to fret even if it can't, as we might be able to help you out with what is holding you back.
We bring to you "10 qualities of a good tradesman." Whether you are a tradesman in London or in a town far smaller than it, be you a newbie welder or an experienced carpenter, injecting these qualities into your personality will get you rewards you have only dreamed of.
1) Manual Dexterity: It's no secret that much of what you do, require your hands. All the successful tradesmen boast of good manual dexterity and excellent hand-eye coordination. To be a successful tradesman, you have to act like one: work on developing this ability and see the positive changes it brings.
2) Thorough Knowledge of Tools and Equipment: You are as efficient and safe as your tools allow you. With thorough knowledge of tools and equipment, not only you know how to get the best out of them, but also avoid getting injured should the tool or equipment break.
3) Good Technique: A successful trades person has good technique in the work they perform and takes the time to ensure they are performing at the best of their ability.
4) An Awareness of Safety Requirements: You are 4 times as exposed to accidents as those working on any other workplace. Knowing and employing all the recommended safety requirements and precautions in your given field is a must. A tradesman with propensity to fall sick or get injured loses his reliability and fails to realize potential.
5) Communication Skills: Good communication skills are vital in a service-oriented profession like construction. You have to understand what a customer expects, convince him for something you deem critical, and explain the work performed. Clients or employers never recommend a tradesman who they view as dumb, headstrong or inefficient – which lack of good communication skill makes you look like.
6) Customer Service Skills: Tradesmen, especially those working independently, must have excellent customer service skills and ability to meet the needs and expectations placed upon them. Remember, a satisfied client is a repeat client.
7) Problem-Solving Skills: A successful tradesman is prepared for problems and has sharp problem-solving skills. When presented with an issue, they are able to quickly identify the causes and find a good solution.
8) Troubleshooting Skills: A good tradesman has sharp troubleshooting skills and can quickly identify the source of a problem and develop a way to address that problem.
9) An Interest in Trends: A top tradesman follows the trends of their industry and stays on top of new research and developments. This is the fastest way to impress your clients or employer.
10) High-Tech Aptitude: Many trades require solid technical skills, so in those particular professions, one is better off with a foundation in technology and a propensity toward technical applications.
Your employer, be it a construction firm or a homeowner, values these qualities in tradesmen they hire. And when you are armed with these qualities, it becomes a cakewalk to conquer any of the best jobs for tradesmen available there.