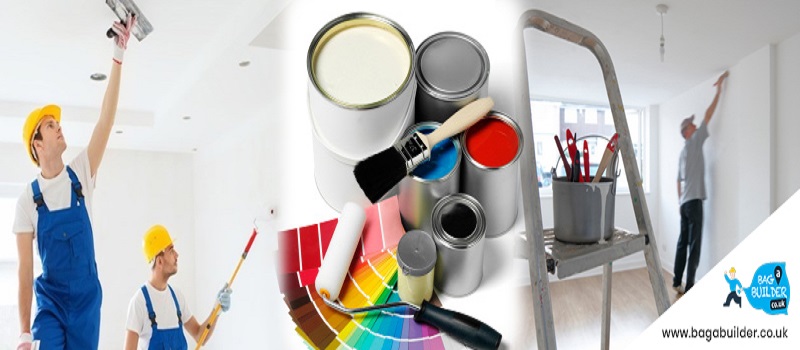 Home Improvement & Decoration
We often ignore the exterior designs of our homes and offices and concentrate more on interior designs. We forget that the exterior of our home and office creates the first impression of it along with the personality. Thus, it becomes more important to choose the right outside wall painting ideas.
Combination: The colour combination of your outside wall painting should be chosen in such a way that it provides an adorable look to your house. It should be matched according to the things that are present near to it such as gate, garden, and various others.
Choosing colour: One of the best outside wall painting ideas is to choose the light colours as the right colour provide an amazing look to your house as compared to the dark colours.
Durability: The colour that you will choose for the outside wall of your house tells the durability of your house. Thus, you need to choose the outside wall painting idea in such a way that it provides the highest durability as much as it can.
Attraction: While creating the idea of external wall paint, you must choose it in such a way that it looks attracted and everyone attracts towards it whenever they see it.
In order to design your external wall paint, you must hire a professional painter and decorator who has got some years of experience in this field. For the designing of your external wall painting, are you looking to find painters and decorators in your area? If yes, then your search ends here because you are at the perfect place that helps you in finding the best tradesman according to your needs and requirements. We at Bag a Builder will help you in finding your perfect tradesman to get your work done smoothly. It is an online platform on which you can search for the painter and decorator in your area. At our platform, based upon your search, you will get a list of numerous painters and decorates among which you can choose anyone according to your budget.
While hiring the painter and decorator for the purpose of external wall paint, you should consider the quality and the experience of the tradesman because there is no point in hiring an inexperienced tradesman who does not acquire the necessary skills and training. At Bag a Builder, you have no need to worry about the qualification, training, and experience of the tradesmen because it is a platform that allows only those tradesmen who are well certified and have intense experience in their fields. We allow only those tradesmen who hold the CSCS card because CSCS card is proof that the tradesmen have all the knowledge and skills that are required in their respective fields.