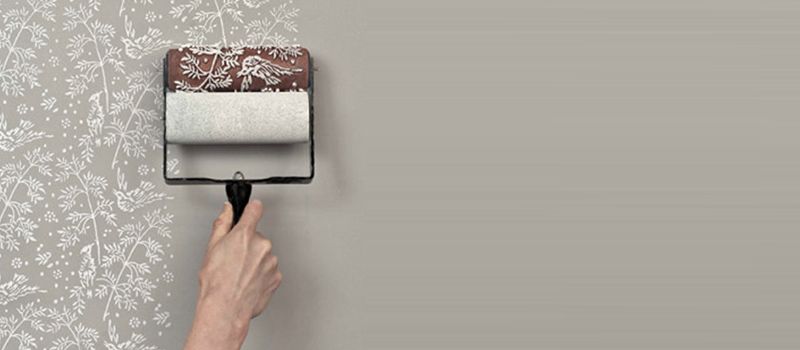 Home Improvement & Decoration
Living room is where the family gets together to unwind. This is the space you welcome neighbors and invite your friends to. This is the most public space you have in the house and an expression of your personality you want to project to the world.
A simple coat of paint is easy and economical way of expressing your personality. Just make sure you choose certified house painters to get the job done. Whether you prefer bright and bold colours or lean towards shades mellow and relaxing, you want it to look great, be durable and safe. And that can't be achieved without the expertise of certified painters.
Presenting here are few painting ideas for your living room to look inspiring.
Add an Accent Wall
You are fond of a particular bold shade and want to use it on walls. The problem is, that might appear tacky or overwhelming to some if used on all 4 walls. So, what's the solution? Simple, add an accent wall in the colour and design you are so much in love with.
Adorn the wall with architectural features and collection of artworks. You can also go for striped wall using several colors and make it even more eye-catching.
Create Contrast with the Ceiling
Most people tend to ignore the visual appeal a designer ceiling can contribute. Use colours different from those on walls to add contrast and dynamism. A bold color typically brightens the room while the effect is subtle with muted shades. Opting for a cool colour like sky-blue or pale green can make the ceiling appear higher and room looks bigger.
Paint the Floor
Don't be surprised! Painting the floors, more so if it's a concrete one, can open up a range of design combinations. Keep it suave with a bold, solid or bright white hue, or apply contrasting colours to give your checkerboard tile a fresh look.
Create Texture
Have you noticed how striking walls with textured paint look. Adding texture to the walls or ceiling can make your living room feel instantly more luxurious, more so if you limit the process to an accent wall. Lest it looks crowded or tacky, refrain from using palette of contrasting colours.
Create a Custom Mural
If you feel a little more adventurous, chance your arm at designing a unique mural: be it just a small accent or a full-wall masterpiece. Apply monochromatic color scheme or splash a rainbow across; whatever floats your boat. Just unleash your long-suppressed creativity or imitate work of a big-shot artist you admire. Here is a word of caution though: murals are not created or altered everyday and it's always better to hire a professional – maybe a skilled local painter  – to do the job. For those of you who can't, just hang a large piece of artwork instead.