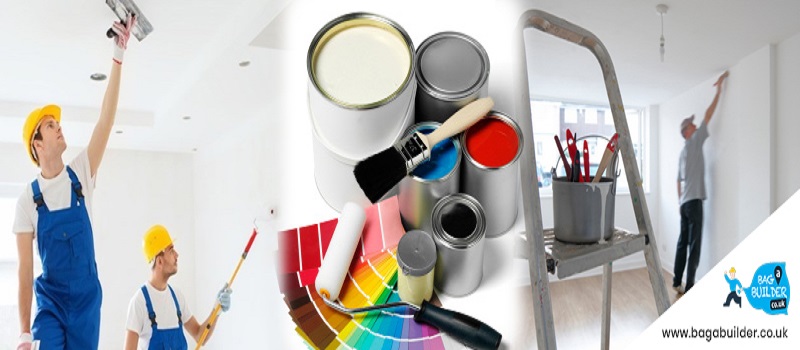 Who is a painter: what you need to know about the profession?
A painter is a specialist who carries out painting work on various surfaces and construction projects. A painter has a wide range of creative responsibilities, but often they are involved with procurement, technical design, analysis and sometimes wall plastering and wallpapering.
Depending on the specialisation, there is a variety of professional painters:
station wagon
painter
metal painter
building painter
decorator
Tasks and responsibilities of a painter
Employers and clientsusually include the following duties and tasks for painters:
preparation of various surfaces for painting
painting surfaces with different types of paints and varnishes
surface treatment after finishing painting
drawing on the surface of various images, drawings where necessary
restoration of previously painted surfaces, the paint layer of which has become unusable
ensuring the safety of people around when performing work
prevention of destruction of the paint layer on painted surfaces
It should be noted that here are the duties of a general-purpose painters. The tasks that are set out for clients and companies can vary depending on the type of job and project at hand. For example, a ship painter is also obliged to paint the parts of sea and river vessels with special waterproof paint. The functions of the auto-painter are very specific. This should be considered by those who want to connect their lives with this profession.
What skills does a painter need to have?
Mindfulness: It is very difficult to find flaws in a varnished or painted wall, as well as on a plastered surface. But the absence of flaws is the main indicator of the quality of work. Therefore, the specialist must be very careful, notice the slightest deviations from the norm in the results of his work and immediately eliminate them.
Physical endurance and good health: The main part of a professional's working time is spent on his feet. In addition, if the ceiling or the top of the wall is painted or plastered, the worker must constantly keep his hands and head up.
Responsibility: The painter must understand that the result of the work and its quality directly depend on his actions. Therefore, he must treat his work quite responsibly.
Good coordination of movements: One wrong move by a specialist can cause serious damage to the treated surface, the elimination of which will be very laborious.
Good eye: The professional painter must be good at visually dividing the surface into parts.
Good color perception: The professional must be able to distinguish and feel different colours well. After all, only having this quality will he be able to do the job the way the customer wants it.
Ability to understand well the materials of the painted surfaces and various varnishes and paints.
A professional painter is currently in high demand in London. Anyone who wants to connect his life with this profession must be attentive, responsible, have a good eye and color perception, and also be very healthy. The advantage of the painting profession is the possibility of high earnings even in low-income areas of London. There are many ways that you could become a fully qualified commercial painter, we suggest that you visit the Construction Helpline website here, to see what construction courses you can take. If you are ready to hire a professional painter for your construction project, we suggest that you get in touch with one of the painter here. They are extremely talented, skilled and will facilitate all of your creative problems.